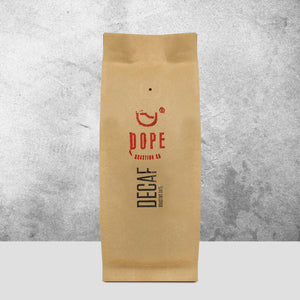 Caffeine watchers, this one's for you. If you're mindful of your daily caffeine intake, and yet you constantly crave for the great taste of an espresso, we've got your back. Savor all the freshness and intensity of an espresso with our non-caffeinated DOPE blend. And when you're done, have another... and another... and... another.
Our Espresso Decaf comes with our Freshness Guarantee: all DOPE coffee is roasted daily in small batches. Guaranteed to be maximum 8 days old upon shipping.
Get your freshly ground Espresso Decaf today, delivered right at your home or office.